A critical measure of your rotating equipment's mechanical health and reliability
As part of our service offering we offer custom tailored programs using state-of-the-art vibration analysis equipment coupled with highly trained and experienced technical staff. Vibration analysis is a key component to avoid running your equipment to failure and risking unwanted and costly down time.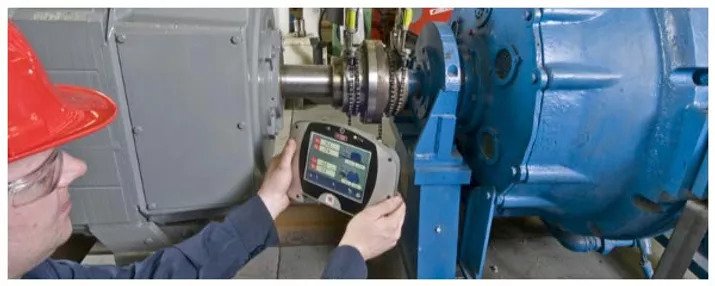 Key Benefits
Learn the Benefits of Vibration Analysis
Vibration analysis is a critical component of our predictive maintenance and motor reliability programs. Let us take the guesswork out of your machinery maintenance with accurate and cost-effective service from experienced industry professionals.
Provides Early Detection of:
Bearing wear, Misalignment, precision diagnosis of all moving motor components and driven components, unbalance, bent shaft, coupling looseness
Meet your ISO/QS requirements
ISO/QS systems may require predictive maintenance and vibration analysis can be key to meeting your quality requirements.
Troubleshoot and resolve any current plant problems
Regular vibration analysis can give you insight into problems before they occur, reducing down time and costs.
Effective Communication of Information
Our reports are focused on giving the information required to make informed decisions without needing to sift through pages of data. A clear, simple, consistent report format is used which is easily customized based on specific requirements.
Related Industries
Who We Can Help
Interested in Vibration Analysis Our Services?
CONTACT US TODAY!