Monitor the Health of Your Rotating Equipment with Vibration Analysis
Vibration monitoring and analysis is a critical measure of your rotating equipment's mechanical health and reliability. Magneto Electric's highly trained technicians offer custom-tailored programs using the latest vibration analysis equipment. We have long been a trusted predictive maintenance provider for industrial customers in Toronto, the GTA and all of Ontario.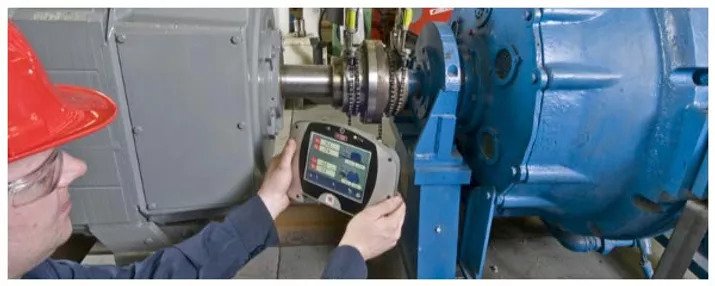 Key Benefits
Learn the Benefits of Vibration Analysis
Vibration analysis is a critical component of our predictive maintenance and motor reliability programs. Let us take the guesswork out of your machinery maintenance with accurate and cost-effective service from experienced industry professionals.
Meet Your Facilities Objectives
Vibration analysis on a regular basis can predict failures and reduce downtime
Meet your ISO/QS requirements
ISO/QS systems may require predictive maintenance and vibration analysis can be key to meeting your quality requirements.
Troubleshoot and resolve any current plant problems
Regular vibration analysis can give you insight into problems before the occur, reducing down time and costs.
Vibration Analysis Applications
AC / DC motors
Generators
Pumps
Fans
Compressors
Mixers
Turbines
Shredders
Advantages of Vibration Analysis
Achieve maximum plant uptime
Improve worker safety
Reduce maintenance costs
Minimize unscheduled downtime
Improve plant reliability
Related Industries
Who We Can Help
Interested in Vibration Analysis Our Services?
CONTACT US TODAY!