Fully equipped machining department
Magneto Electric is capable of welding, repairing and remanufacturing worn or obsolete parts for all your electrical and mechanical equipment. We can reproduce parts in an economical and timely manner. All part repairs and remanufacturing is done under the guidance of our audited CSA N299.2-16 quality repair program. This includes before-and-after measurements, specifications and in-process procedures.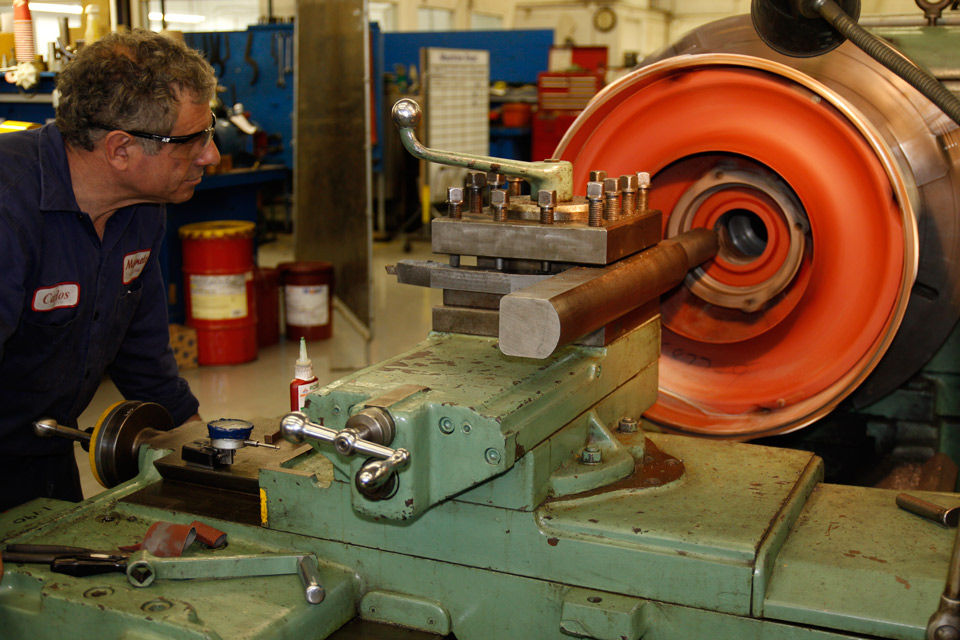 Key Benefits
Service Experts since 1946
We have served the needs of nearly every industrial market segment for over 75 years, often with unique and innovative solutions.
We offer a comprehensive line of machining capabilities such as:
Horizontal milling, vertical milling, drilling, lathe, metal grinding, metal chroming, metal spray, rotor re-barring, shaft manufacturing, gear manufacturing, Impro seal installation, insulated bearing housings.
Full range of welding services
MIG,TIG,Gas, Shielded metal arc, Wire feed, Stainless, Aluminum, Brass, Bronze, Copper and Steel
CSA Certification of Explosion Proof Motors
​
Explosion-proof motors repaired and installed in hazardous locations are required by law to be re-certified by an approved facility. Magneto Electric is an approved facility authorized to dismantle, inspect, measure and record all critical flame paths for CSA approval.
Related Industries
Who We Can Help
Interested in Our Machining Services?
CONTACT US TODAY!