Get to the root cause of electric issues faster
At Magneto Electric we constantly strive to provide our customers with best in class industry technology and our power logging services offer exactly that. Our equipment offers the ability to measure high resolution RMS profile, along with date, timestamp and severity to capture dips, swells, and inrush currents and help pinpoint potential root causes of power quality issues with a high degree of precision and accuracy. Monitoring and recording power supply anomalies enables our team to quickly investigate root causes such as power supply problems, voltage drops, flicker, harmonics, and other electrical issues.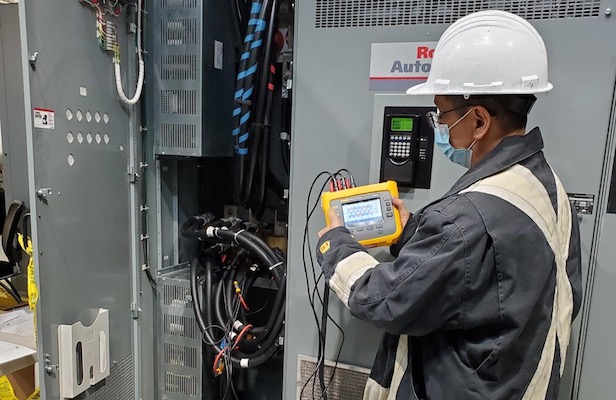 Key Benefits
Best in class industry technology
Automatically capture and log voltage, current, power, harmonics and associated power quality values.
Take the guessing out of root causes
Reduce maintenance costs by being able to pin point with precision the root cause of any electric issues causing disruption to your up-time.
Minimizing repair costs
By getting to the root cause with better precision it reduces the need to break apart troubleshooting each element of your entire electrical setup empowering faster results and less spend on diagnostics.
Presents data locally directly on the logger
Presents data outputs immediately via the connect mobile app and desktop software so there is no need to await for follow up data analysis to guide your next step in repair.
Related Industries
Who We Can Help
Interested in Our Services?
CONTACT US TODAY!